Martin Luther King Weekend Things To Do in Brooklyn NYC
Things To Do in Brooklyn over the MLK Day Weekend
January 15, 2020 / Brooklyn Neighborhoods NYC / Things To Do in Brooklyn NYC / Brooklyn Blvd NYC.
Weather. The Temperature highs will range between 30 and 40 throughout the three day weekend. The temperature lows will be in the low 20's throughout the weekend - except on Saturday when the low will be in the high 30's. Rain or Snow is forecast on Saturday, but NOT on Friday, Sunday & Monday. Winds will range from 10 - 15 mph all weekend. The Humidity will be around 50% throughout the weekend, except on Friday when it will be in the low 30% range. Click for Brooklyn Weekend Weather.
Brief History of Martin Luther King Holiday in NYC
Martin Luther King, Jr. was a Baptist Minister who became the leading voice for African Americans' non-violent civil rights movement beginning in the mid 1950's through to his assassination in 1968. In 1983, the third Monday of every year was set aside to honor Martin Luther King for his service to the nation. The third Monday was chosen, as it was the nearest Monday to the anniversary of King's birthday, which was January 15, 1929.
Martin Luther King Day has grown to take on an even larger meaning, as it is oftentimes referred to as a day on, versus a day off. Organizations around the city and nation have used the day to call people into action to address the needs of the community through volunteering and service.
Martin Luther King Holiday Special Events in Brooklyn NYC
On Monday from 11 am - 4 pm at the Fourth Presbyterian Church at 6753 Fourth Avenue in the Bay Ridge neighborhood of Brooklyn there will be a series of Social Action Workshops. From 11 am - 12.30 pm there will be a training program, followed by lunch from 12.30 - 1.30 pm, and then breakout sessions from 1.30 - 3.30 pm and ending with shared learning / commenting about the program until 4 pm. This event is organized by Bay Ridge for Social Justice.
Not specifically MLK, but on Friday from 7 pm - 12.30 am and Saturday from 5.30 pm - 1.30 am the Grand Prospect Hall at 263 Prospect Avenue in the South Slope neighborhood of Brooklyn is hosting the return of the Zlatne Uste Golden Festival. The festival celebrates Balkan life with food, shopping, music, dancing and performance. Tickets are $35 / $30 for Friday and $55 / $45 for Saturday. For details go to www.goldenfest.org or info@goldenfest.org or Tel 646.844.4653.
On Monday, January 20, 2020 beginning at 10.30 am in the Fort Greene neighborhood, the Brooklyn Academy of Music hosts its 34th annual celebration of MLK's life. There will be musical performances, a speech by a modern day civil rights activist, a film screening and art exhibition entitled Picture the Dream [culture / free]. Doors open at 8 am and entrance / seating is provided first come first served basis [www.bam.org].
On Monday from 12 noon to 4 pm the Prospect Park Alliance is hosting an MLK Day at the Lefferts Historic House / Audubon Center in Prospect Park. The day begins at 12 noon with Discovery Packs where folks can go exploring Prospect Park with the packs, from 2 - 3 pm there's musical entertainment [free but $3 donation suggested] or a program about wildlife at the nearby Audubon Center and the program ends with Wilderness Walks through the park where you can learn from a Naturalist about how animals and plants survive in winter [culture / history / free].
Saturday through Monday, the Brooklyn's Children's Museum at 145 Brooklyn Avenue in Crown Heights Historic District, is hosting events celebrating the life the Martin Luther King. There will be arts and crafts, games and storytelling. For details go to www.brooklynkids.org.
On Monday the Brooklyn Society for Ethical Culture from 3 - 5.30 pm at 53 Prospect Park West in Park Slope is hosting a day celebrating African culture including face painting, music, dance, crafts and workshops. Tickets are $25 / $20 and $15 / $10.
On Monday, the NYC Parks Department in Brooklyn the parks department is hosting a basketball tournament. Cut and paste this link for details - https://www.nycgovparks.org/events/mlk-day-of-service.
Click here for Brooklyn things to do on Martin Luther King Day weekend.
---
---
Martin Luther King Weekend Things To Do in Brooklyn NYC
Things To Do in Brooklyn over the MLK Day Weekend
January 15, 2020 / Brooklyn Neighborhoods NYC / Things To Do in Brooklyn NYC / Brooklyn Blvd NYC.
Art Exhibits in Brooklyn NYC - MLK Day Weekend
Click here to view some of the in-progress art exhibits in Brooklyn this Martin Luther King Day weekend.
The Brooklyn Museum is located at 200 Eastern Parkway along the northeast section of Prospect Park along the Eastern Parkway in the Prospect Heights neighborhood of Brooklyn. They are open through the weekend.
The Brooklyn Historical Society is located at 128 Pierrepont Street in Brooklyn Heights neighborhood and they opened a second location within the past year or so in Dumbo at 55 Water Street. They are open over the weekend, but closed Monday.
The Brooklyn Botanical Gardens in Prospect Park is open, as is the Brooklyn Zoo also in Prospect Park.
In the photo to your right is the Brooklyn Museum located along the Eastern Parkway in Prospect Park.
Dance, Theater & Music in Brooklyn NYC - Martin Luther King Day Weekend
Click here to view the Theatre section of the Brooklyn Events Calendar to see what's doing this Martin Luther King Day weekend theater in Brooklyn NYC.
The Brooklyn Academy of Music is located at 30 Lafayette Avenue off Atlantic Avenue near the Fort Greene / Prospect Heights neighborhoods. They're not far from the Barclays Center and the Atlantic Terminal. They have special programming for the MLK holiday weekend - see details above.
The Barclays Center is located at 620 Atlantic Avenue at Flatbush Avenue in Prospect Heights, near Fort Greene, not far from Cobble Hill and Boerum Hill. They have nationally famous performers and sports events running throughout the year, so this may provide an entertainment option over the weekend.
Kings Theatre is located at 1027 Flatbush Avenue in the Flatbush Ditmas Park neighborhood of Brooklyn. They may have some entertainment over the Martin Luther King Day Weekend.
The New York Transit Museum located at 99 Schermerhorn Street in Downtown Brooklyn is always worth a visit though unlikely to have any programming dedicated to the legacy of Martin Luther King given it's focus is NYC metro transportation.
An example of an interesting performing arts venue is shown in the photo to your right, where the Brooklyn Academy of Music is shown. BAM is hosting a series of special events related to the legacy of Martin Luther King Day this weekend.
Shopping in Brooklyn NYC - Martin Luther King Day Weekend
This is a great weekend to do a bit of shopping. Brooklyn is a fun place to shop, as it offers a variety of shopping venues from the big box chain stores to the unique boutiqes.. Click here to view our section about Brooklyn shopping.
Several of the most prominent and well traveled shopping areas include near the Barclays Center at the Atlantic Terminal near the Fort Greene and Prospect Heights neighborhoods. There you'll find the big box retailers.
Industry City is a relatively new addition to the retail scene in Brooklyn. It's a collection of renovated industrial buildings, which house a collection of boutique shopping venues, mixed with some discounters, located along the Gowanus Expressway between 37th and 33rd Streets in Sunset Park / Greenwood Heights along the waterfront just south of Park Slope.
And there's plenty of neighborhood shopping. For example there's a vibrant shopping district in the Greenpoint neighborhood, where the locus is at Greenpoint and Manhattan Avenues. Here you'll find some of the unique, made in Brooklyn, items to purchase.
In the photo at right is one of the local stores located in the Greenpoint neighborhood of Brooklyn.
Martin Luther King Day Weekend - Dining in Brooklyn NYC
The food in Brooklyn has always been good. The variety of restaurant choices is difficult to match anywhere, and if you look carefully, you can find good food at reasonable prices too.
There are still some old style, family-run, Italian restaurants in the Park Slope and Cobble Hill neighborhoods of Brooklyn [other neighborhoods too]. And some Polish restaurants in Greenpoint / Williamsburg neighborhoods. I think the most authentic soul food can be found in Bedford Stuyvesant, Crown Heights and Prospect Heights. We'll have more on these going forward, but in the meantime, one restaurant we've tried that provides a good, old-fashioned Italian meal, family-style [since about 1958] is Queen restaurant at 84 Court Street in Downtown Brooklyn.
Click here to view the Brooklyn Restaurants NYC section of the site, which includes reviews of the restaurants we've selected to review. As of this writing, we've identified some of our old favorites, but haven't done the deep dive yet.
You can also visit Brooklyn farmers markets, attend events at Brooklyn theaters, performing arts & art museums, go shopping in Brooklyn NYC, and eat out at one of the Brooklyn Valentine's Day restaurants or New Years party restaurants in Brooklyn.
Martin Luther King Day Weekend Events in Brooklyn NYC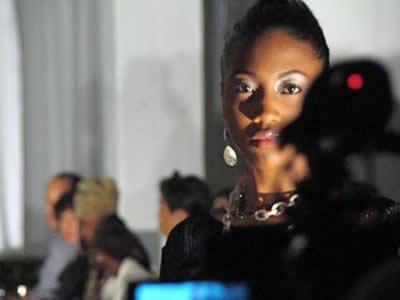 Click here to obtain information about things to do Presidents' Day Weekend in Brooklyn. And our things to do / Brooklyn events calendar is updated monthly with between 50 - 100 different Brooklyn fun / cultural events.
MLK Day Things To Do Manhattan / Queens / Staten Island / Bronx
And if you feel the urge to visit another borough, here's a list of:
---
Click here for other things to do in Brooklyn NYC this month, updated monthly.
---
---
Brooklyn Martin Luther King Day Weekend Things To Do / Events - Brooklyn NYC Related Links
Click for Brooklyn Neighborhoods - Brooklyn NYC.
Click for Brooklyn Schools & Brooklyn Public Education NYC. gb
Click for Brooklyn Street Fairs NYC.
Click for Brooklyn Politics & Government NYC. gb
Click for Brooklyn Farmers Markets NYC.
Click for Brooklyn Things To Do Brooklyn NYC / Arts & Culture / Real Estate & Business / Shopping / Banks & Loans & Mortgages / Restaurants.
---
Site Search Tips. 1) For best results, when typing in more than one word, use quotation marks - eg "Astoria Park". 2) Also try either singular or plural words when searching for a specific item such as "gym" or "gyms".
Click this link to search for something in our Bronx Business Directory - TBD.
---
Click the log in link below to create an ID and post an opinion.
Or send this story to a friend by filling in the appropriate box below.
---